PolyWorks
Powerful Industrial 3D Metrology Software

Maximize the benefits of 3D measurement technologies for industrial manufacturing organizations with PolyWorks powerful software applications:
The industry-standard 3D metrology toolbox for product engineering, assembly guidance, and final inspection.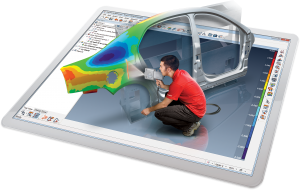 PolyWorks Inspector provides users with a powerful 3D metrology solutions, allowing them to:
Control and edit the dimensions
Identify and correct errors before manufacturing & assembly
Receive real-time measurements for guiding assembly build
Supervise product/part quality by using 3D scanning & portable CMM devices
The modeling and reverse-engineering solution that enables true interoperability between digitized polygonal models and CAD/CAM applications.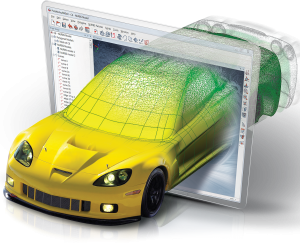 PolyWorks Modeler is a complete reverse-engineering software solutions, enabling users to extract pivotal CAD entities from polygonal models from digitized parts. This serves as the optimal starting point for professional CAD modeling. These optimal CAD entities include:
Curves
Parametric surfaces
Prismatic features
Surfaces
The effective solution to deliver metrology results in 3D to everyone in the organization.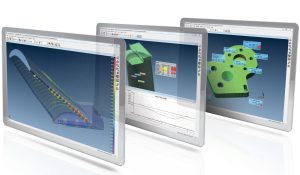 PolyWorks Viewer provides company-wide, global access to the 3D measurements and geometric analyses – of parts, tools, assemblies or products – during the engineering of a new product or throughout the manufacturing process. By allowing team members to extract any necessary information, from anywhere at anytime, PolyWorks Viewer helps ensure that the right decisions are made throughout the process.
The mobile app that boosts measurement productivity on the shop floor.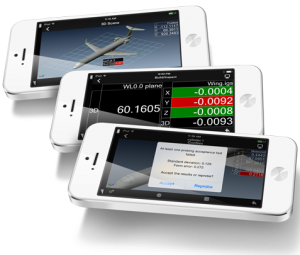 PolyWorks Talisman dramatically improves the productivity on the shop floor. A few examples of using this powerful application include:
One measurement specialist performing a task that normally requires 2+ people
An operator acquiring measurements in half the time of traditional methods
This application provides real-time feedback to users, including 3D scene, audio feedback, and more. The PolyWorks Talisman application puts the power of PolyWorks in the palm of the user's hand, running on mobile devices and communicating directly with PolyWorks via a Wi-Fi connection.
Want More Information on Polyworks?