PolyWorks Talisman
A Mobile App that Boosts Shop Floor Productivity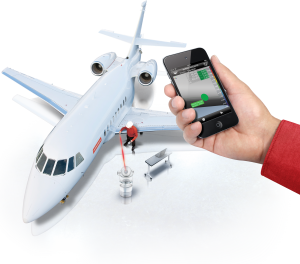 PolyWorks Talisman is puts the power of PolyWorks in the palm of your hand through an intuitive mobile application. Users can now control PolyWorks remotely as PolyWorks Talisman communicated directly with PolyWorks through WiFi connection. In addition to this, operators have the ability to do the following when in front of their part:
Directly connect their 3D scanning or portable probing device
Design measurement modes and parameters
Begin a probing operation
Perform normal probing actions (i.e. measuring a point, deleting most recently probed point, end the probing of an object, re-probing an object)
PolyWorks Talisman also gives users impressive real-time feedback during a PolyWorks measurement session, such as:
Audio feedback from the 3D scanning and probing session
Digital readout display (single or multiple) to help build fixtures and jigs efficiently
3D scene display with important measurement information, such as guided instructions, images and points..
In addition to this, PolyWorks Talisman also guarantees the security of its users' information by
Not saving any proprietary information to the mobile devices used
Encrypting all communications within the mobile application
Connecting solely through WiFi – not using any internet connection or other device (i.e. computer)
Allowing the administrator to determine which devices can access the information