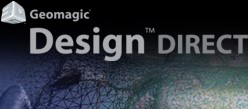 Geomagic© Design Direct, the only 3D application of its kind, seamlessly combines live scan data processing, CAD design, robust 3D point and mesh editing, assembly construction, and 2D drawing creation in one complete package.
Geomagic Design Direct features the industry's most powerful scan data processing and editing tools inside of a native, comprehensive direct modeling CAD package. This combination of industry-leading CAD functionality and 3D scanning ushers in a new scan-in-CAD design paradigm that can ultimately refine product development windows, catalyze process efficiency, facilitate collaboration and bring products to market faster.
Geomagic Design Direct, the new Scan-in-CAD product, is now available for download!
Geomagic has created Design Direct – which is built upon an industry-leading CAD API by SpaceClaim© — for CAD experts and non-CAD users alike. Using direct modeling tools, Geomagic Design Direct's intuitive controls and gentle learning curve empower everyone to be a productive CAD designer. Users can scan or import point clouds directly into the application and use the dynamic push/pull toolset to quickly create and edit solid models. Without a complex history tree holding them back, users are also free to alter designs on the fly and change parameters without constraints. Geomagic Design Direct is customizable via an array of third-party add-ins, and it integrates easily with all major external CAD packages.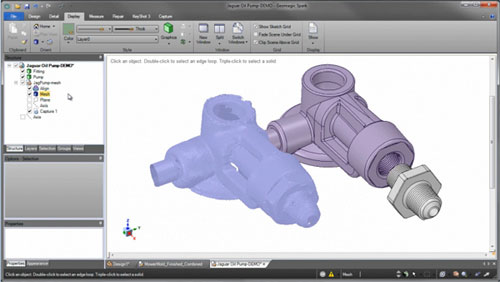 Want More Info on 3D Software Solutions?