HandyProbe NEXT
Next Generation Portable CMM
Manufacturers and production managers can use portable measurement technologies to enable considerably greater flexibility and efficiency in performing quality control (QC) operations directly on the production floor. The HandyPROBE Next™ portable CMM provides measurement accuracy that is insensitive to the instabilities of any environment. Free of any rigid measurement setup, the portable CMM outperforms traditional arm based portable CMMs on the shop floor.
The complete HandyPROBE Next system has the unique ability to perform real-time dynamic referencing, which means the C-Track is constantly monitoring the work piece, the probe, and the optional MetraScan scanner.   This dynamic tracking eliminates the need for rigid mounting of parts and measurement device.
The C-Track optical tracker and wireless probe can be moved at any time during the measurement sequence and generate the same high-quality data. Specifically designed to answer today's manufacturing quality requirements, the HandyPROBE Next portable optical coordinate measuring machine offers unmatched flexibility and a wider measurement volume than other portable CMMs.
This is a distinct advantage over older, portable arm type systems, which require a firmly fixed relationship between the measurement device and the part being measured.  Any relative motion is immediately translated into measurement error, producing incorrect results.
Metrology-grade measurements: accuracy of up to 0.020 mm (0.0008 in.), high repeatability and traceable certificate
Dynamic referencing: optical reflectors are used to create a reference system that is "locked" to the part itself, so users can move the object any way they want during measurement
Volumetric accuracy of 0.064 mm (0.0025 in.) (ASME B89.4.22 standard)
Single point repeatability of 0.044 mm (0.0017 in.) (ASME B89.4.22 standard)
Accurate measurement of parts ranging from 0.2 to 10 meters (0.7 to 33 feet) in size
No accuracy drift over time In your quality control with the easy field calibration procedure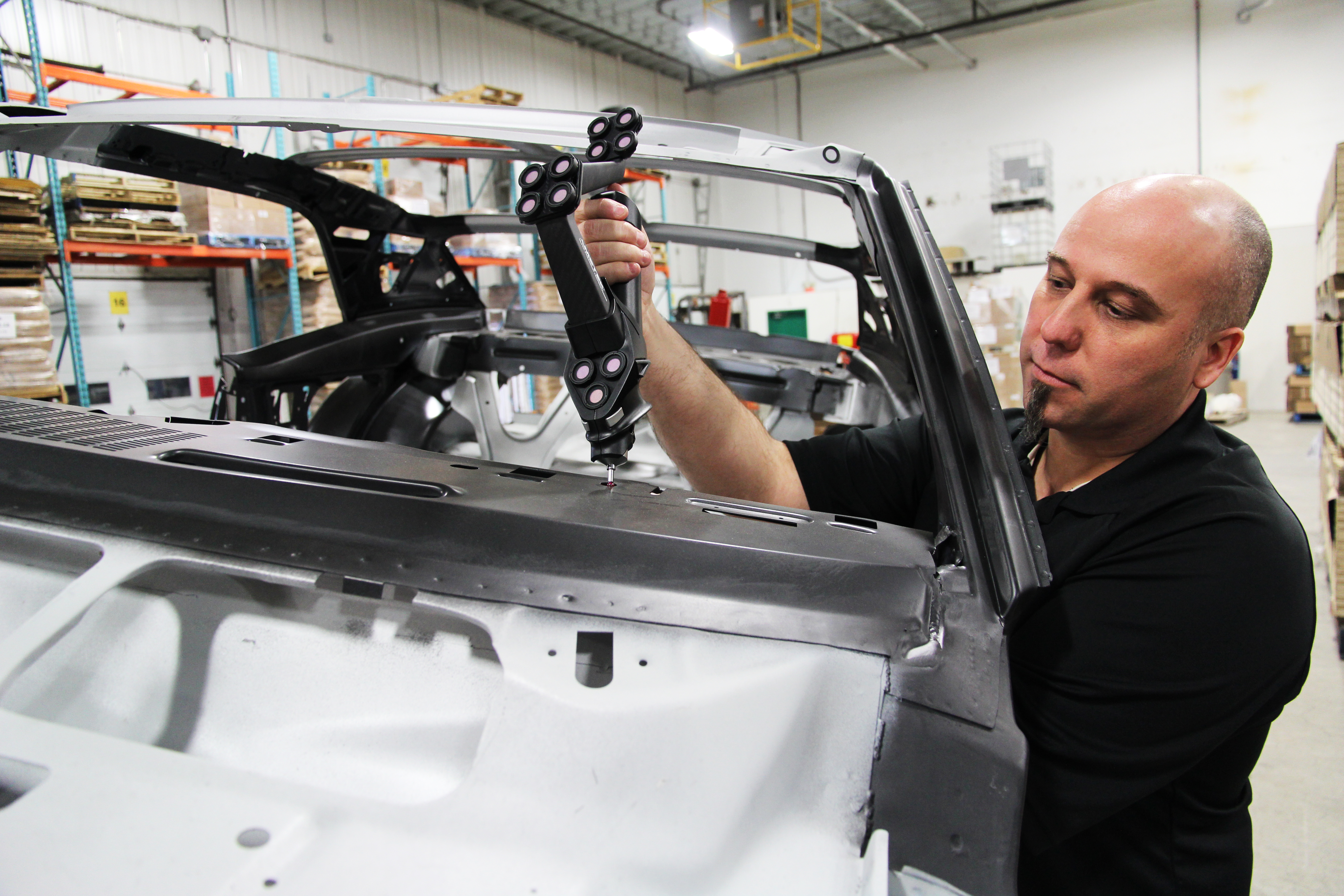 Accurate Measurements Right on the Shop Floor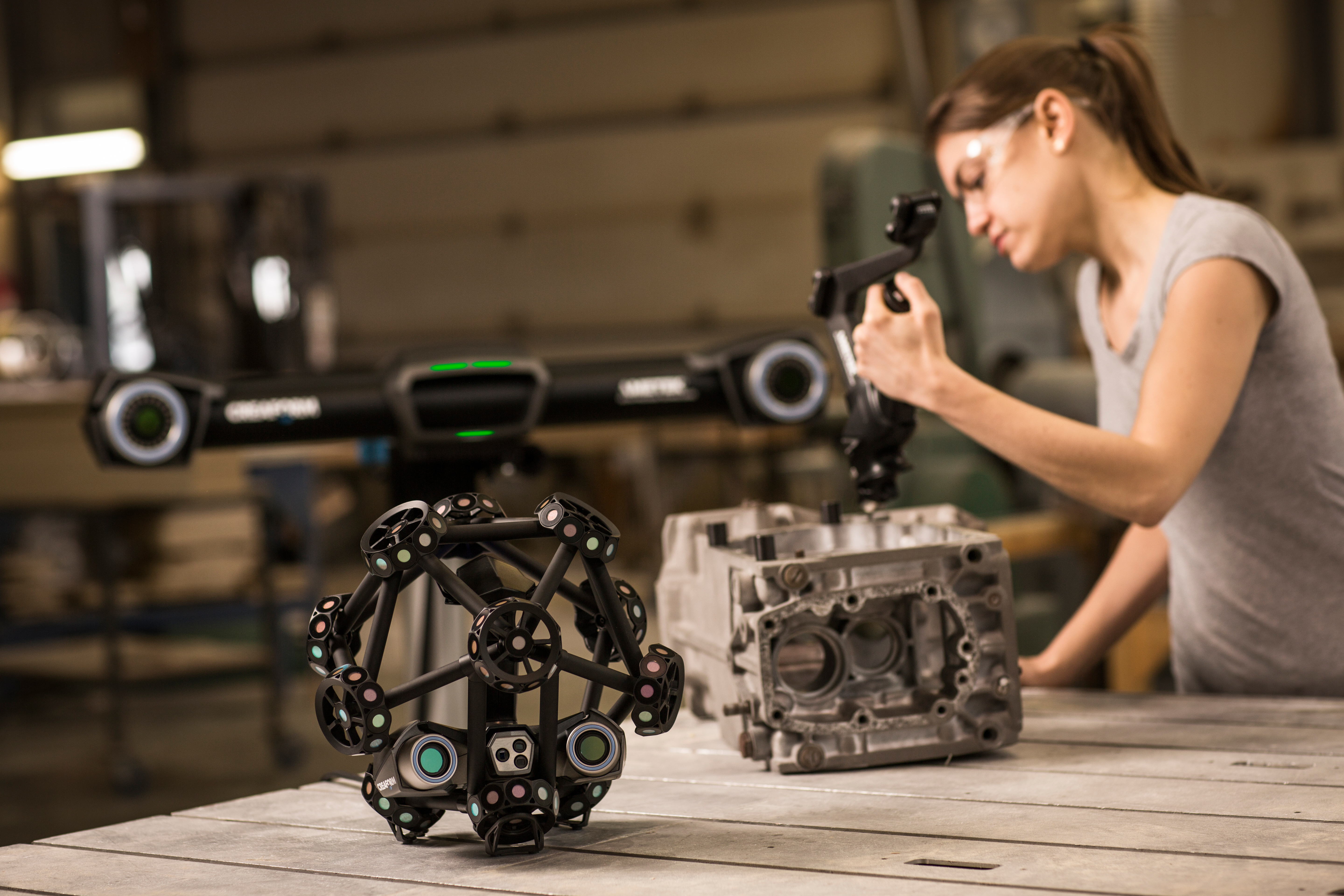 Probing & Scanning with Optional MetraSCAN