MetraSCAN
Accurate Portable Scanning for Metrology Applications
The new MetraSCAN 3D addresses the need for reverse engineering and dimensional inspection of production tools, jigs, assemblies, sub-assemblies or final products ranging from 1 to 3.5 m (3.3 to 11.5 ft.) with an accuracy of up to to .030 mm (0.0012 in.).  The MetraSCAN provides a real alternative to portable arm type CMM's, with superior performance in manufacturing environments where parts cannot be properly fixtured, and vibration may be an issue.
Optical metrology provides measurement accuracy that is insensitive to the instabilities of the environment, making the MetraSCAN 3D optical CMM the prime choice for shop-floor quality control metrology. Free of any rigid measurement set up, it maintains the same level of performance regardless of the environment instabilities.
Operators can better manage processes and respond faster to the industry's increasing quality control (QC) requirements—all without compromising the manufacturing throughput.  With its extendable measuring volume, incredible speed, shop-floor accuracy and impressive capabilities on challenging materials, the MetraSCAN 3D optical CMM represents the most complete metrology-grade 3D scanner on the market. The MetraSCAN is also available with optional probing, to provide a complete measurement solution.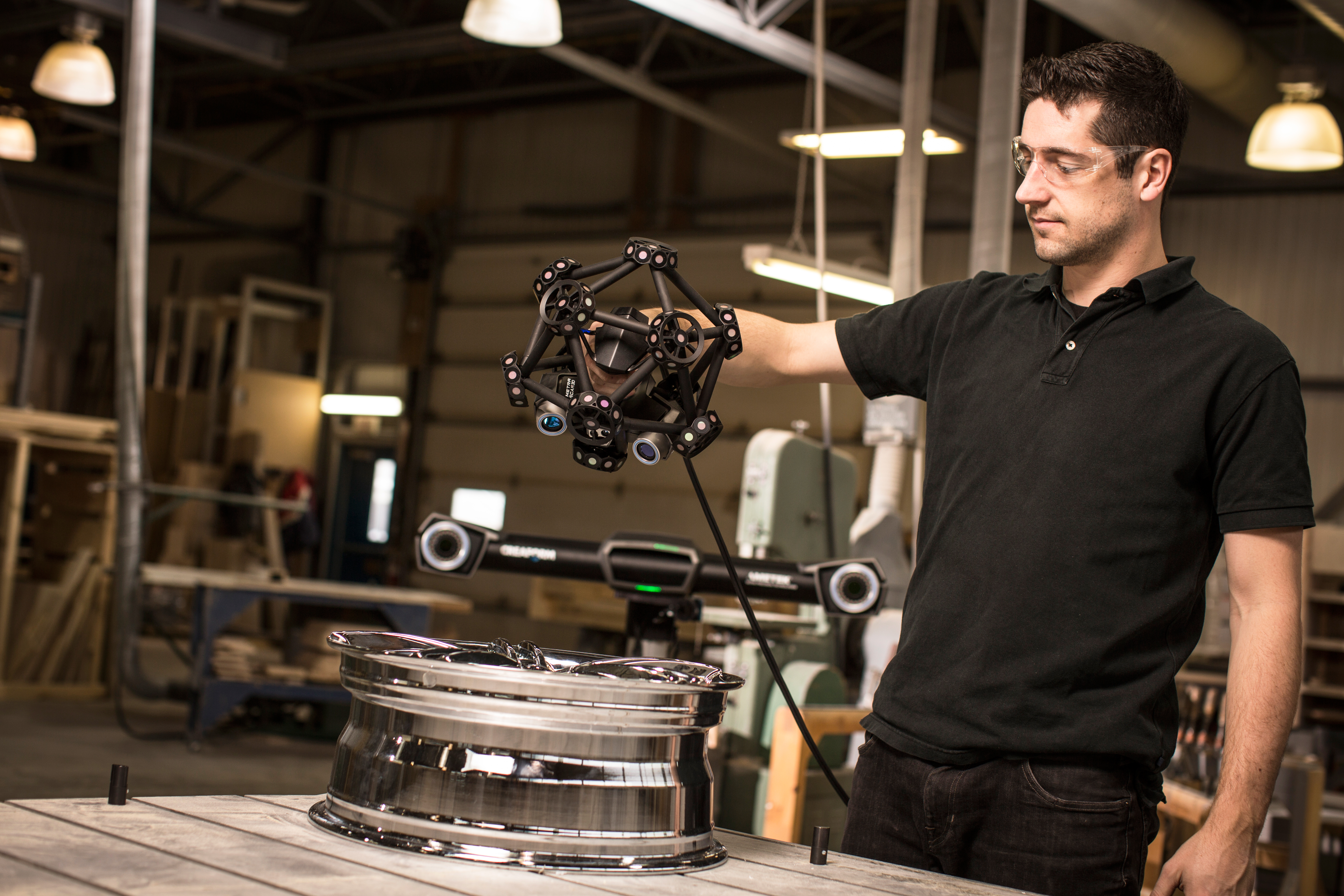 Scan Shiny Parts With No Surface Treatment
Creaform's TRUaccuracy™ technology ensures highly-accurate measurements, regardless of the measurement environment
Metrology-grade measurements: accuracy of up to030 mm (0.0012 in.), resolution of up to 0.050 mm (0.0020 in.), high repeatability and traceable certificate
Dynamic referencing: optical reflectors are used to create a reference system that is "locked" to the part, so users can move the object any way they want during the measurement process
Volumetric accuracy of .064 mm (0.0025 in.)
Accurate measurement of parts ranging from 0.2 to 10 meters (0.7 to 33 feet) in size
No accuracy drift over time with the easy-to-perform field calibration procedure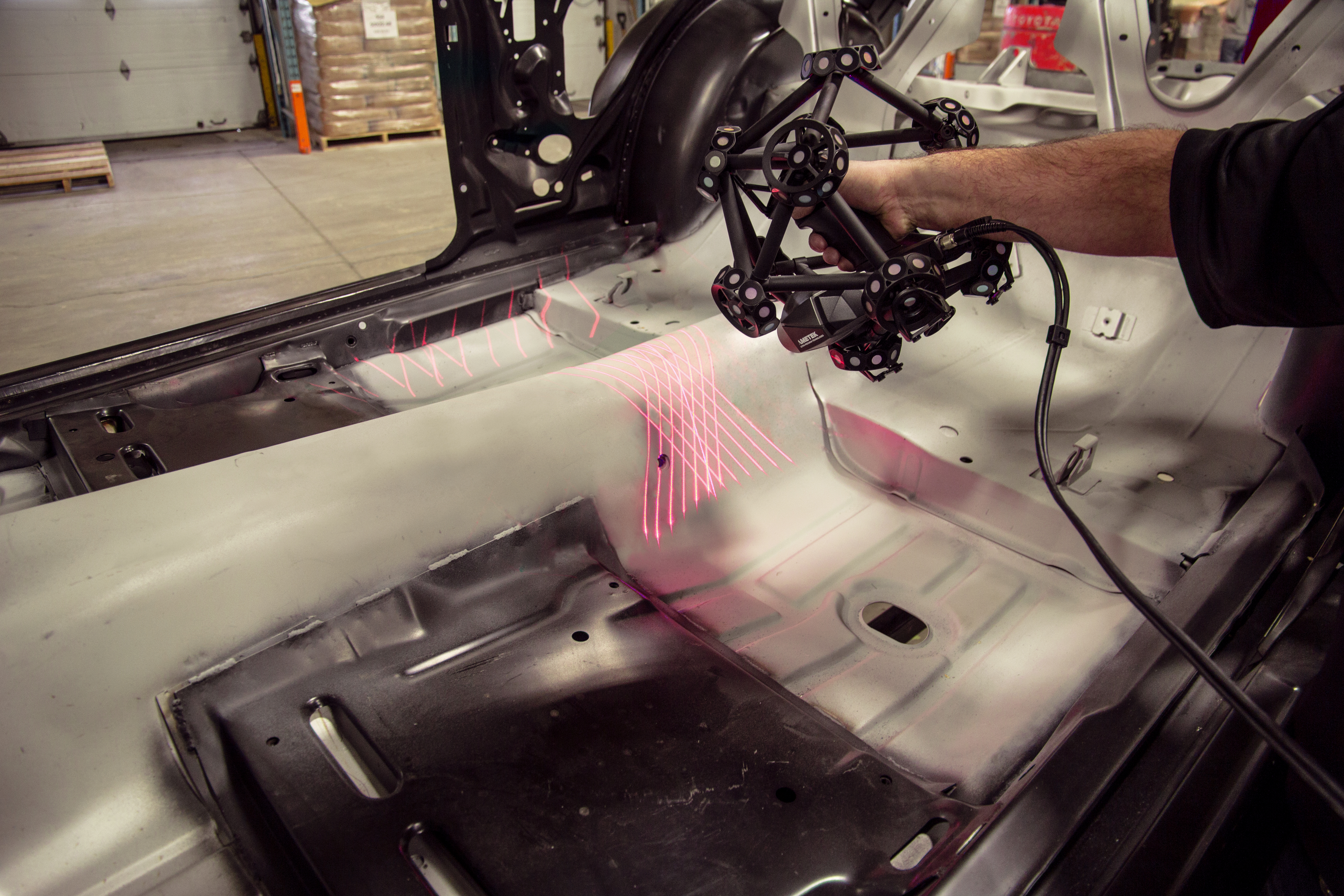 Scan On the Shop Floor with Unparalleled Speed and Accuracy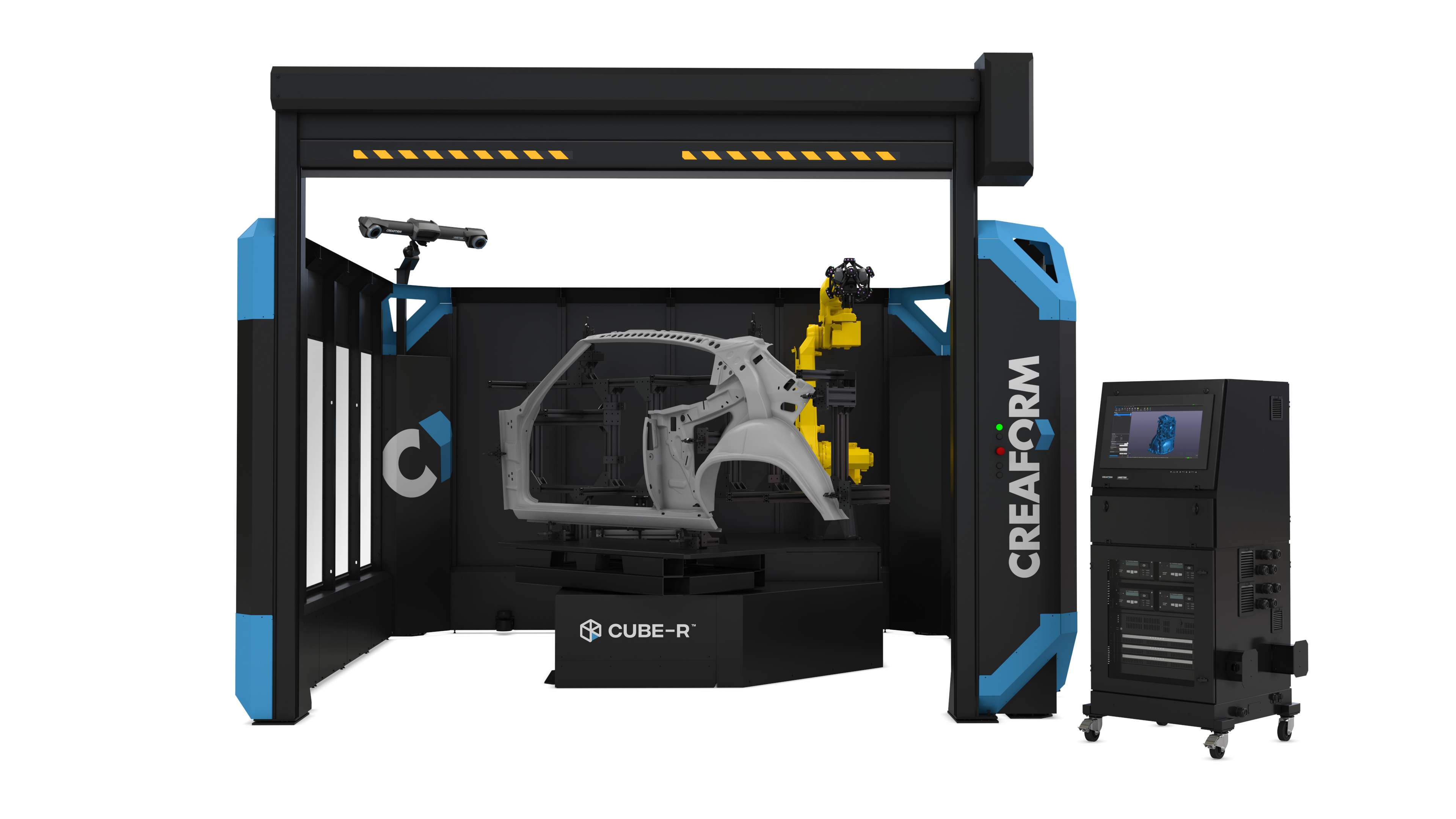 Learn More about the MetraScan 3D