Problem:
When the DOD wanted to make scaled duplicates of the Phoenix Award for Maintenance Excellence, they called NeoMetrix.
Traditional Method:
Contracting an artist to recreate a reduced scale work of art can be time consuming and expensive. Silicone molding of the original will work for a full scale model, but the scale cannot be reduced.
NeoMetrix Solution:
Original piece is scanned using the Faro ScanArm.
Scan Data is registered, merged, and aligned in Rapidform XOR.
Final model is scaled down to the desired size.
Prototype part is printed on the Objet Alaris 3D Printer with a layer thickness of 28 um.
RTV silicone mold created using Objet part as pattern.
Multiple Urethane parts can be produced from a single mold.
NeoMetrix Advantage:
Rapidly capture part geometry through laser scanning.
Accurate tooling created overnight ready for multiple runs with customer choice of material.
Figure 1 – Phoenix statue
Figure 2 – Phoenix objet part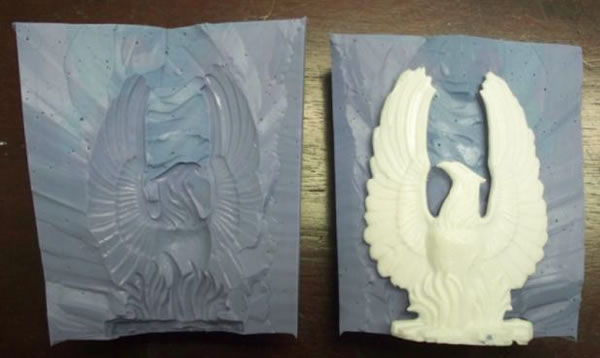 Figure 3 – RTV silicone mold and urethane casting