Problem:
Custom made guitars are works of art created by hours of shaping and sanding by hand by a skilled luthier. However, creation of a 3D CAD model is required for mass production.
Traditional Method:
Trying to recreate the guitar from hand measurements or have a luthier duplicate the original may produce a nice guitar, but will it will not likely maintain the same sound quality or "feel" of the original.
NeoMetrix Solution:
Original part (Figure 1) is Laser scanned in house using the Konica Minolta Range 7 scanner. (accuracy of .0015")
Scan Data is registered, merged, and aligned in Rapidform XOR to produce a polygon mesh (Figure 2).
Mesh is used as a reference to create a parametric solid model in Rapidform XOR.
NeoMetrix Advantage:
Feasible to obtain quality data previously unavailable by other means.
Final CAD model is parametric, and can thereby by easily updated or modified in customer CAD system.
Feature based model consisting of trimmed surfaces provides for easier CAM programming, than other "rapid surfacing" techniques.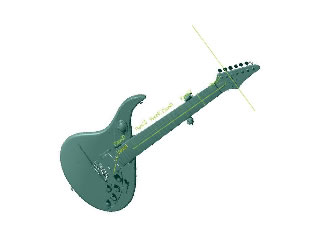 Figure 2 – Laser Scanned Data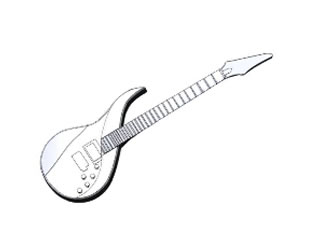 Figure 3 – Final Solid Model