Tech Brief 03-03-34
3D Scanning and 3D Printing for Bronze Casting
NeoMetrix Customer Profile:  Inspired Bronze
Inspired Bronze was founded in 2009 by Matthew Ramieri as a fine art bronze casting foundry on the common values that no less than the finest quality is to be delivered and customers should be managed with the highest level of responsiveness, respect and appreciation.
Matthew Ramieri has been working in bronze for twenty years. He studied casting at Hartford Art School, in Cortona, Italy and at the Johnson Atelier. He is passionate about sculpture and the lost wax casting process. Mr. Ramieri's vision was to build a company that would focus on what he finds important as an artist. This allows him to do what he loves by providing detailed, exceptional quality artwork for others.
Inspired Bronze quickly grew to offer not only fine art and casting services, but custom bronze and pewter sculptural awards as well. The Inspired Bronze Signature custom bronze and pewter award line was well received by clients globally and propelled the company into the award and recognition industry. Now, Inspired Bronze offers custom awards in a variety of award materials including crystal, glass and acrylic as well as a complete stock award collection housing thousands of award designs and materials. The vision has grown but the core values remain the same…quality products delivered with exceptional customer service, on-time delivery and attention to detail.
Custom pieces may start from an original piece of artwork, a sample or even a simple hand sketch.  Physical samples are 3D scanned by NeoMetrix, and then 3D printed to be used as a pattern for bronze casting.  Orignal works are developed in 3D though virtual sculpting directly in the computer.  These digital works of art are also 3D printed.
For more information on Inspired Bronze, please visit www.inspiredbronze.com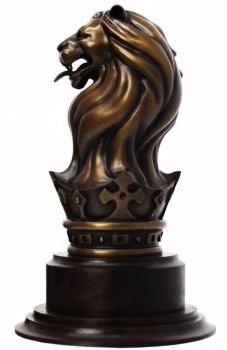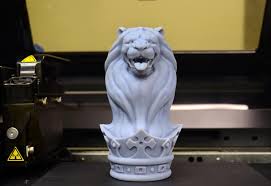 Virtual Sculpture in STL Format
3D Scanning & 3D Printing for Bronze Casting