3D Modeling and Printing Game Characters for Superhero 2044
The Problem:
The Checker Book Publishing Group is known for publishing one hundred books and licensing such properties as Flash Gordon, Dr. Seuss, Star Trek,  X-Files,  Clive Barker's Hellraiser,  Steve Canyon, Dick Tracy and Stephen King [1].  They are currently developing a role playing game dubbed Superhero 2044, and they have launched a Kickstarter page to start a crowdfunding campaign.  Included in the board game are a large collection of playable characters that are presented as small figurines.  Checker BPG came to NeoMetrix regarding these character models and requested the following:
Edit the mesh models of each of the prepared character models so that they are 3D printable.
3D print selected character models.
Create rendered images of selected character models at specific angles.
Create rendered turntable animations of selected character models.
These requests were made to supply the game's marketing team with visuals to generate interest for the company's Kickstarter campaign.  They needed these items quickly to meet their deadline for the launch of their campaign.
Traditional Method:
Board games have had a long history of having playable pieces.  Traditionally, playable character pieces would have been hand sculpted and then cast to make a mold.  The character models are only two inches high, and it is very difficult to maintain a high level of detail while going through a physical and mechanical process of reproduction.  In addition, digital renderings and animations can take a lot of computer power, processing time and technical skills to create if not equipped with the right tools.
NeoMetrix Solution:
Checker BPG was collaborating with multiple groups for their project, and one of them dealt with the character design and modeling of the figurines in the game.  We were sent the STL files of character designs that were digitally sculpted using the program ZBrush, and we went through the process of editing the mesh models so that they were 3D printable.
The models are designed by the artists with a very high level of detail and require a large amount of processing and computing power.  We are easily able to accomplish this task using our mesh editing software, Geomagic Wrap.  For this case, we edited over twenty models with quick delivery while maintaining the artists' vision.  We can also create additions to the models, such as a stand, and edit the model to fit.
In addition to mesh editing and 3D printing, Checker BPG wanted high quality images and animations of a selected group of character models.  The marketing team needed these quickly to meet their deadline.  We provided them with beautifully rendered images of the character models within two business days and provided twenty-four turntable animations within a week.  This was done using the CAD program Spaceclaim and its rendering software counterpart Keyshot.
Spaceclaim is used to import the model and orient it to the proper position.  When the model is transitioned to Keyshot, we can create a scene for the model with the proper lighting and materials.  Once set, we can apply any camera angle that the customer wants and render a high-resolution image that shows off a photorealistic rendering of the digital character model within a few minutes.
In addition to rendering images, Keyshot's features allows us to easily create an animation of the character models as if it were spinning on a turntable.  We can make a short HD video of a photo-realistic rendered model within a couple hours.  With such quick turnaround, the video requires very little time to setup, which allows the customer to order multiple videos at a very low cost.
NeoMetrix Advantage:
With our services and equipment, we can capture an artist's original vision and replicate it without loss of detail.  We can take a design that is purely digital and produce it physically with our mesh editing software and our high-quality 3D printers.  In addition, we help provide media content for our customers by creating photorealistic still images and animations of digital models through our rendering software.
All of our services demonstrated in this case are provided with a quick turnaround at low cost.  One model is edited and animated within a business day, and it takes very little time to initialize a rendering before it begins processing.  This saves our clients time and money and helps them provide the best product to their customers.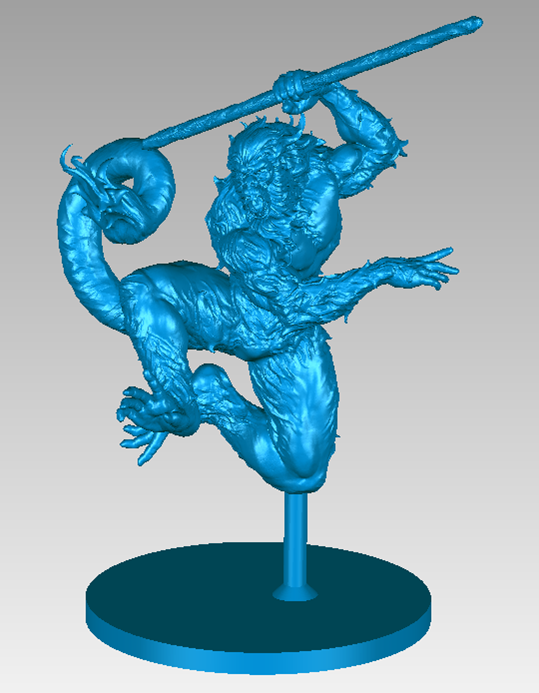 Figure 1: Mesh model of Monkey King in Geomagic Wrap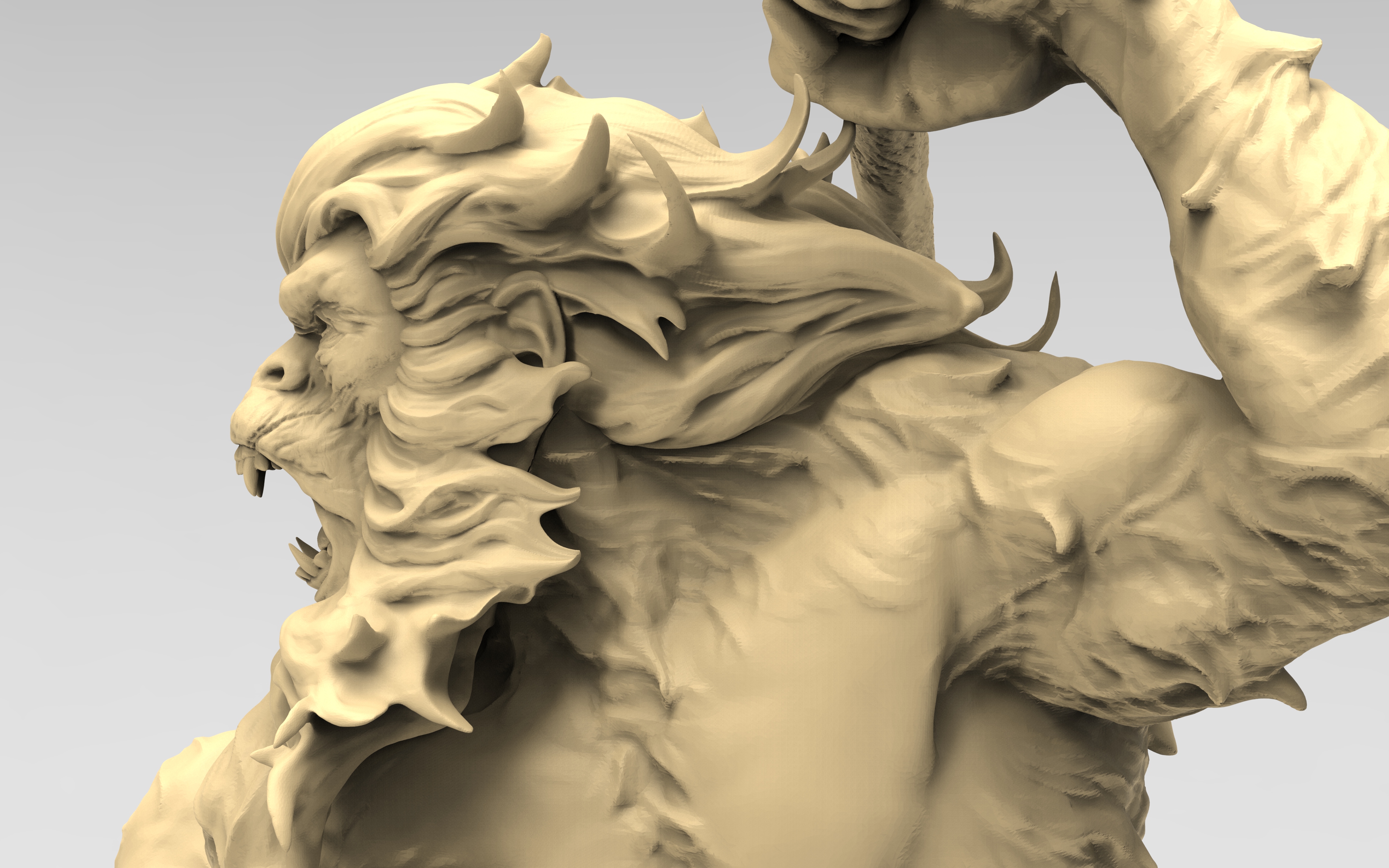 Figure 2: Close up of the animated Monkey King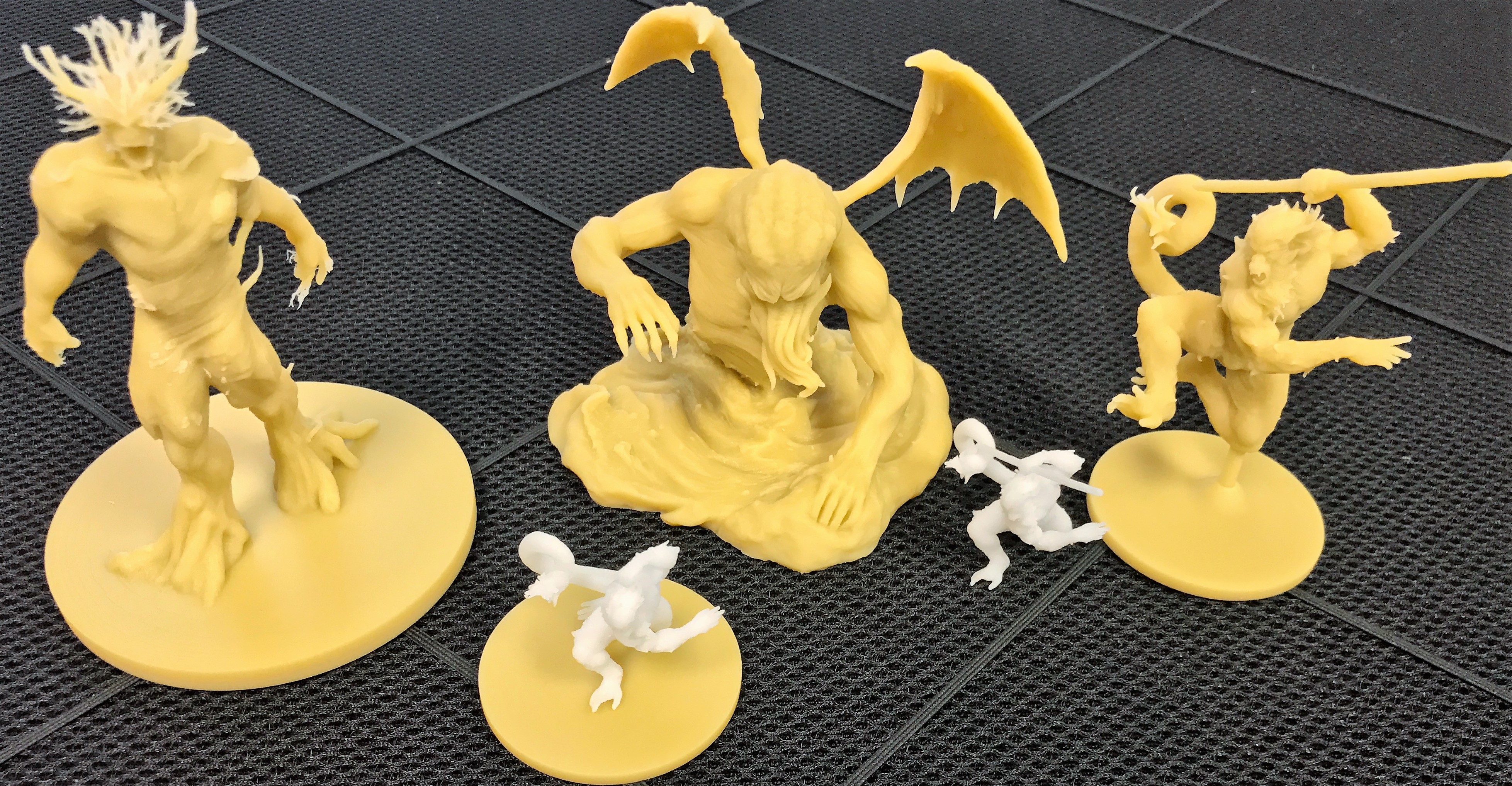 Figure 3: 3D printed characters
Check Out Some of the Animations: