Objet Desktop 3D Printers
Affordable, High Resolution 3D Printing for Your Office
High resolution 3D printing with 28 micron layer thickness isn't just for big-budget enterprises. With Objet's family of low-cost desktop 3D printers, designers and engineers can build true-to-life models and prototypes featuring ultra-precision details straight from the office desk.
Don't let your ideas go to waste. With Objet's family of desktop 3D printers you don't have to compromise on quality or speed. Instead, print your ideas into accurate and testable prototypes. Demonstrate them. Improve them. Then get your product to market before your competitors. And all at an affordable price!
The Desktop family includes:
Objet30 Prime Desktop 3D Printer
Objet24 Personal 3D Printer
Objet30 Pro Desktop 3D Printer
Objet 30 Prime Desktop 3D Printer
The World's Most Versatile Desktop 3D Printer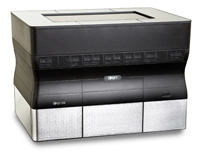 3D print your biggest ideas right on your desktop with the ultimate in precision and versatility. The Objet30 Prime is the only desktop 3D printer in the world that works with 12 materials and gives you specialized properties like flexibility and biocompatibility.
12 3D Printing Materials on Your Desktop
Explore new possibilities for desktop 3D printing. Print precise consumer-product prototypes with smooth surfaces and flexible components. Use Rubber material to prototype gaskets, plugs and seals. 3D print usable medical implements; like ear forms or surgical guides that require prolonged contact with skin.
The Objet30 Prime also delivers versatility with three print modes: high-quality, high-speed, and new draft mode, a fast, economical mode exclusive to the Prime. Try out even your boldest ideas in three dimensions, from the moment of inspiration to late-stage design reviews.
Whatever you're 3D printing, the Objet30 Prime's productivity, quiet operation and small footprint will make it a welcome addition to your office.
Materials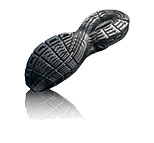 The Objet30 Prime offers the broadest range of materials available on a desktop system, including:
Rigid Opaque materials (Vero family) with great dimensional stability and detail visualization in white, gray, blue and black
Transparent (RGD720 and VeroClear), for producing clear models with great dimensional stability and surface smoothness
High Temperature (RGD525) for advanced functional testing, hot air and water flow, and static applications
Simulated Polypropylene (RGD450 & RDG430) offers toughness and durability to create smooth prototypes with living hinges, flexible closures and snap-fit parts
Rubber (Tango Gray or Tango Black) suitable for a range of applications requiring flexibility or non-slip surfaces
Bio-compatible (MED610) suitable for medical and dental products including dental delivery trays, surgical orthopedic guides and hearing aids
Objet24 Desktop 3D Printer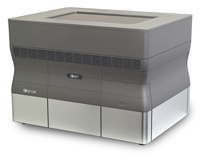 Unbeatable results, on your desk – starting at only $19,900*
The Objet24 Personal 3D Printer is the first office system to print true-to-life models – featuring strong materials, small moving parts, thin walls and smooth, paintable surfaces.
Print exactly what you design – ideal for product and industrial designers and engineers looking to produce highly accurate models for visual aids, fit and assembly testing and functional applications. Models produced by Objet24 can be painted, drilled, machined, uses as a mold or used for vacuum forming.
Cut out the middle man – with an Objet24 on your desk you're no longer dependent on outsourced providers. Rapidly print whatever you need , as often as you like, in the convenience of your office – without the hassle of specialist training or equipment.

Objet30 Pro Desktop 3D Printer
The Ultimate Multi-Functional Desktop 3D Printer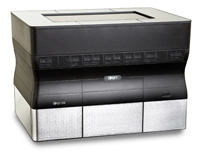 The Objet30 Pro combines the accuracy and versatility of a high-end rapid prototyping machine with the small footprint of a desktop 3D printer.
Powered by PolyJet technology, it offers seven different 3D printing materials, among them clear and high-temperature, and features the industry's highest level print resolution so you get smooth surfaces, small moving parts and thin walls. With a roomy tray size of 300 × 200 × 150 mm (11.81 × 7.87 × 5.9 in.), Objet30 Pro is ideal for prototyping consumer goods, consumer electronics, medical devices and more. The Objet30 Pro gives you the power to create realistic models in-house – quickly and easily.
Materials
The Objet30 Pro features four rigid opaque materials in a variety of colors. The Vero family of materials all feature dimensional stability and high-detail visualization, and are designed to simulate plastics that closely resemble the end product.
The Objet30 Pro is the only desktop 3D printer with specialized material capabilities including:
Transparent material (VeroClear), a nearly colorless material featuring great dimensional stability for general purpose, fine-detail model building and visual simulation of transparent thermoplastic such as PMMA.
High Temperature material (RGD525) for advanced functional testing, hot air and water flow, static applications and exhibition modeling.
Polypropylene-like material (DurusWhite) for snap fit applications
See more at: www.stratasys.com