ANSYS Discovery Products
Rapid 3D Design Exploration
Available Software Packages: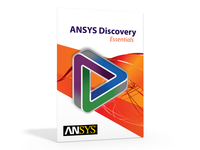 Discovery Essentials contains tools for full model repair and editing, translators for most CAD packages and neutral formats, reverse engineering of faceted data, manufacturing, and sheet metal optimization.
Includes: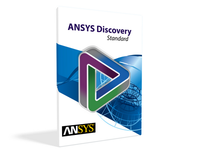 Discovery Standard contains structural, fluid, thermal, and modal analysis as well as advanced STL editing capabilities.
Includes: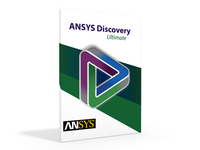 Discovery Ultimate contains extensive structural, fluid, thermal, and electromagnetic simulation capabilities as well as direct modeling for a complete 3-D CAD modeling tool.
Includes: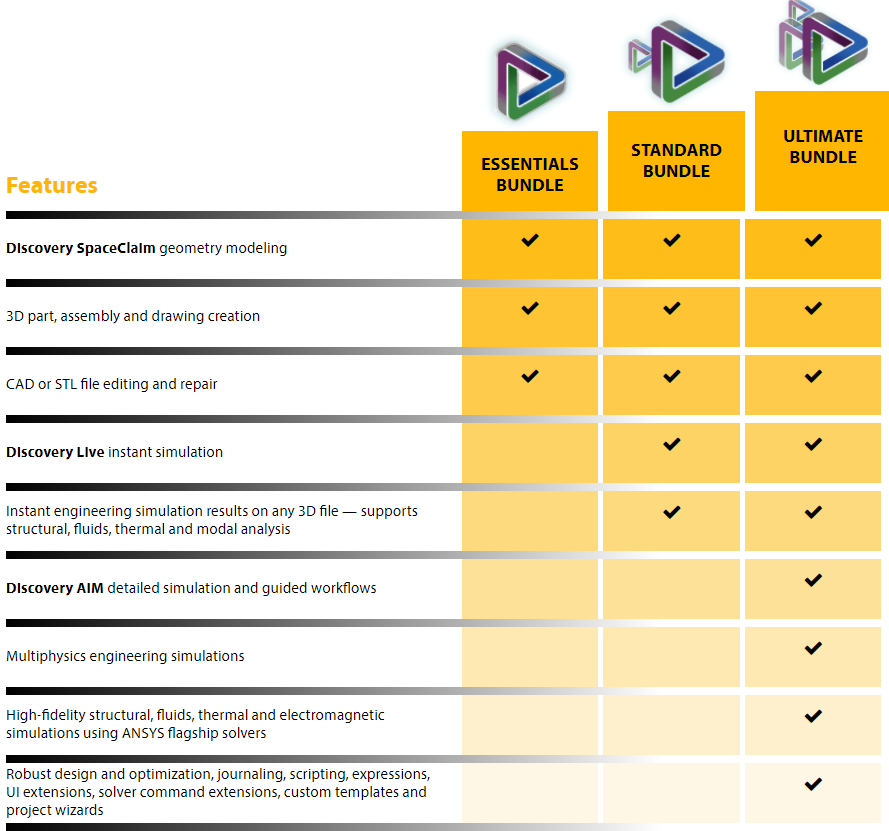 Discovery Live
Instantaneous simulation experience for rapid design exploration.
Groundbreaking speed and simplicity enable quick evaluation of design options before continuuing with detailed design and validation.
Structural, fluids, model or thermal applications in a single tool.
Easy to use and learn – engineers at all levels can perform their first simulation in just a few minutes.
Discovery AIM
High-fidelity, highest-accuracy simulation for detailed analysis of product performance
Broadest set of physics in the industry including fluids, structural, modal, thermal, electronics, topology optimization and multiphysics.
Intuitive, customizable, and guided workflows accelerate learning curves for all users.
Simulations are run with proven and accurate ANSYS solver technology for detailed design validation
Discovery SpaceClaim
Easy and rapid concept modeling & design of 3D parts, assemblies and drawings. Non-native CAD data can be imported and edited.
STL Files can be reverse engineering or autosurfaced in seconds.
Prepares, optimizes and edits all models for 3D printing.
Quickly creates manufacturing fixtures and process plans; optimizes and repairs models for toolpath generation.
Designs, imports, unfolds and optimizes sheet metal files for manufacturing
Want More Info on 3D Software Solutions?