3D Systems ProJet MJP 5600
The ultimate choice in multi-material 3D printing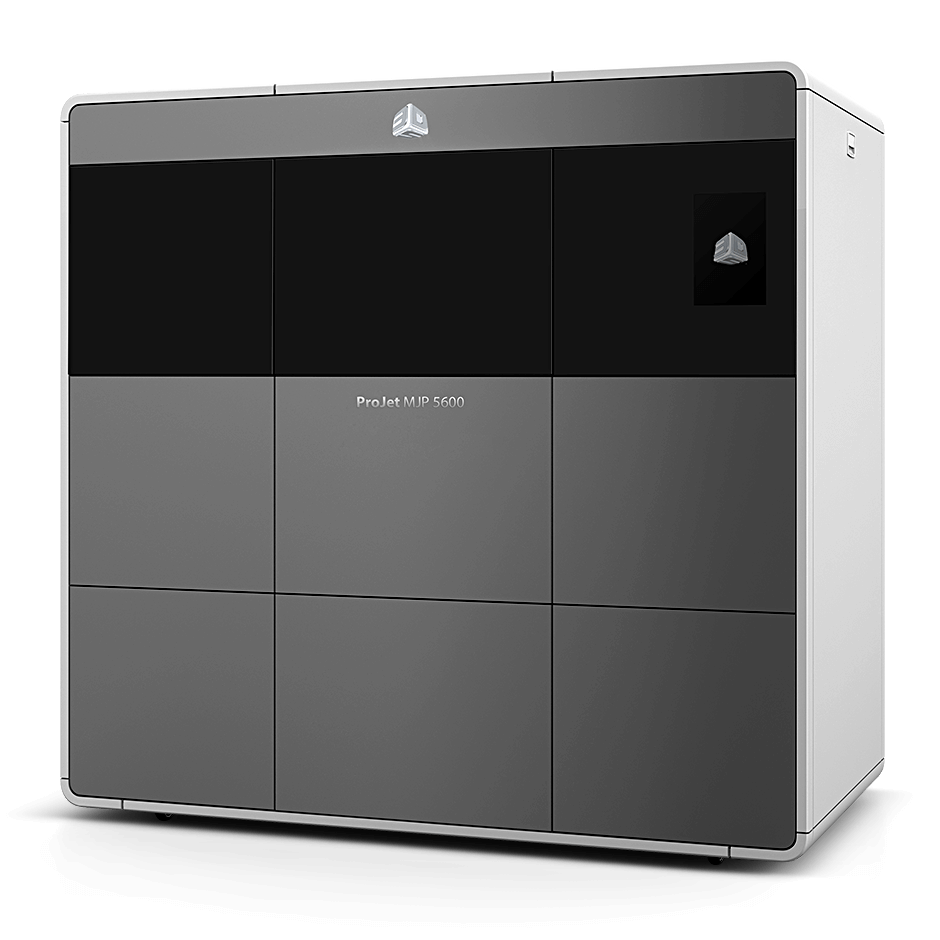 The ProJet MJP 5600 delivers the ultimate system for multi-material 3D printing. Using MultiJet Printing technology, the ProJet MJP 5600 produces amazing results, faster and cheaper than any competing product on the market. An ideal choice for any 3D printing need, the
ProJet MJP 5600 3D printing system provides users with revolutionary printing and material capabilities. Equipped with an incredibly large build size (over 50% larger than any other printer in its class), the ProJet MJP 5600 can produce anything from large prototypes to multi-material assemblies to jigs and fixtures and features unmatched geometric freedom.
Product Specs and Benefits:
MultiJet Printing technology
Build Size: 20.4 x 15 x 11.8 in (518 x 381 x 300 mm)
Multi-material options (rigid white, black or clear, elastomeric black or natural)
100+ composite combinations
New 3D Sprint™software permits intuitive workflow
Up to 4x faster automated post-processing of multiple parts
Up to 2x faster print speed than similar class printers
True-to-CAD parts accuracy
Fast and easy post-processing with the ProJet Finisher XL
Want to Learn More About 3D Printers?