ProJet MJP 3600 Series
Unmatched MultiJet Printing Performance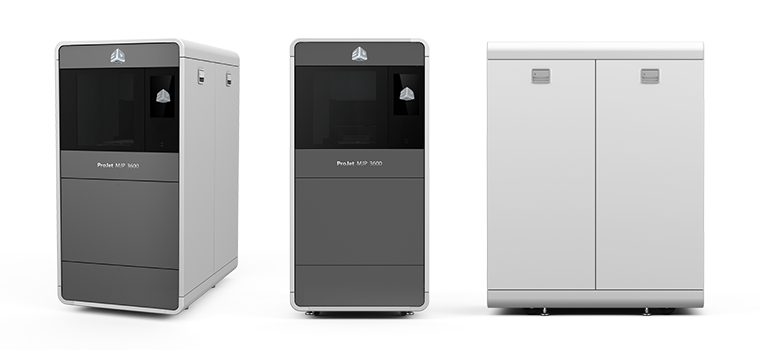 The ProJet MJP 3600 3D Printer Series is one of the most advanced 3D printing systems available on the market. Powered by the groundbreaking MultiJet Printing technology, the ProJet MJP 3600 is capable of producing the ultimate prototypes and tooling. The system also features an extremely high capacity build volume with incredible printing speed that ensures users can produce more parts at a faster rate. The ProJet MJP 3600 is fit every designer use with its office-friendly set up and easy-to-use printing process. With the ProJet MJP 3600, the printer essentially does all the work, all you have to do is wait.
Product Specs and Benefits:
MultiJet (MJP) Printing technology
Build Size: 11.75 x 7.3 x 8 in (298 x 185 x 203 mm)
Easy-to-use 3D Sprint™ software
Handling & Post-processing up to 4 times faster
Up to 2x times fast than competing printers
High performance VisiJet M3 material options
True-to-CAD high-fidelity plastic parts
Office-friendly system design
Extremely cost and time efficient
Optional hand-free post-processing with the ProJet Finisher
Want to Learn More About 3D Printers?