3D Systems ProJet MJP 2500 Series
MultiJet Printing made easy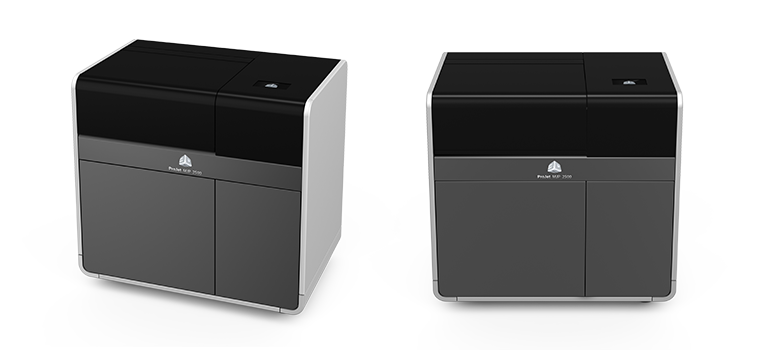 The ProJet MJP 2500 3D Printer series features the newest, most innovative 3D printing technology: MultiJet Printing (MJP). This high speed, easy-to-use technology combines the power of professional grade 3D printers with an affordable price and office-friendly functionality to produce parts of unmatched quality. The ProJet MJP 2500 features a variety of versatile materials, an industrial print head and completely optimized print parameters to guarantee users the absolute best results. Get your company the best results possible and experience the difference of MultiJet Printing technology today.
Product Specs and Benefits:
MultiJet Printing technology.
Build Size: 11.6 x 8.3 x 5.6 in (295 x 211 x 142 mm)
Up to 3 times faster print speeds than similar class printers
MJP EasyClean System
Faster and cleaner batch post-processing
User friendly, intuitive workflow
Office-friendly system
Variety of material options
Faster and cleaner batch post-processing
Low cost & material waste
24/7 usability
Want to Learn More About 3D Printers?