3D Systems ProJet CJP 860Pro
Full CMYK 3D Printing on a Large Scale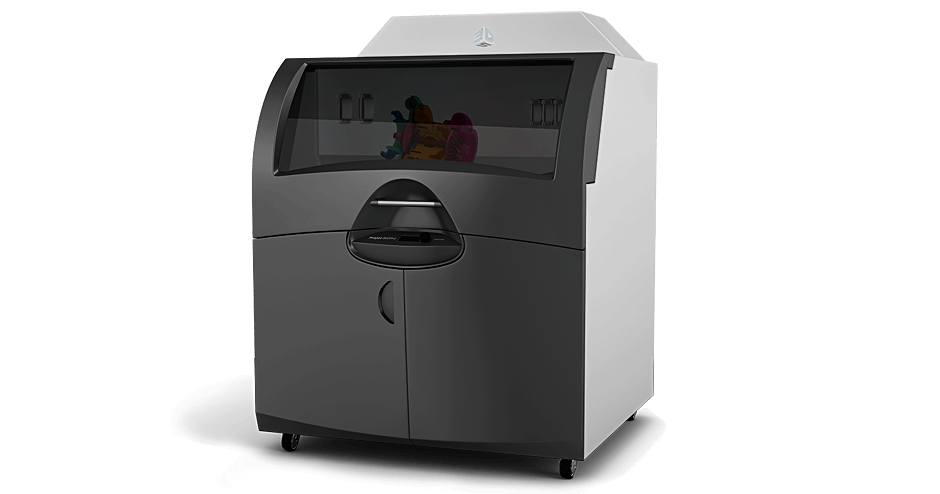 The ProJet CJP 860Pro printers are 3D Systems' most productive and efficient professiona; grade CMYK full-color 3D printers. Equipped with the highest resolution, as well as the largest build volume of any 3D Systems printer, the ProJet CJP 860Pro provides users with unmatched results. Using ColorJet Printing technology, the ProJet CJP 860 Pro printers are capable of printing high quality, large-sized models in a variety of different colors. The minimal training, simple workflow and material efficiency of the printers allow for any user to conduct highly accurate 3D prints while guaranteeing minimal waste. PolyJet CJP 860Pro 3D printers can also produce items at a faster rate through the use of its intuitive nesting capability and drafting mode.
Product Specs and Benefits:
ColorJet Printing technology
Build size: 20 x 15 x 9 in. (508 x 381 x 229 mm)
CMYK (cyan, magenta, yellow, and key [black]) full-color 3D printer
Up to 7 times lower cost than competing printers
5x–10x faster print speeds than all other technologies
Effective, safe and easy models
All-in-one software included
Multiple finishing options
A true alternative to CNC's
User friendly, intuitive workflow
Low operating cost & material waste
Want to Learn More About 3D Printers?