3D Systems ProJet CJP 260Plus
Our most affordable color 3D printer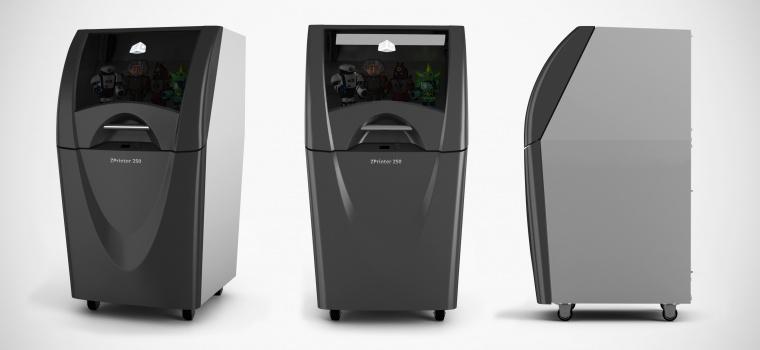 The ProJet CJP 260Plus 3D printers offer color 3D printing at the most affordable price. Equipped with CMY ColorJet Printing technology, the compact-sized ProJet CJP 260Plus is an ideal product for producing full-colored, photo-realistic parts in an office environment and is capable of supporting an entire departments needs with ease. The simple workflow of the printers allow for any user to conduct 3D prints. ProJet CJP 260Plus 3D printers are equipped with an innovative UV/full texture mapping which allows for the ultimate evaluation of product design.
Product Specs and Benefits:
Stereolithography (SLA) technology
Build size: 15 x 15 x 10 in. (380 x 380 x 250 mm)
Part accuracy: up to 45μm
Up to 4 times faster print time than competing printers
Resolution up to 2 1/2 times higher than competing printers
All-in-one software included
Multiple printers in one
A true alternative to CNC's
User friendly, intuitive workflow
Low cost & material waste
Want to Learn More About 3D Printers?