3D Systems ProJet 1200
Low Cost, Professional Grade 3D Printing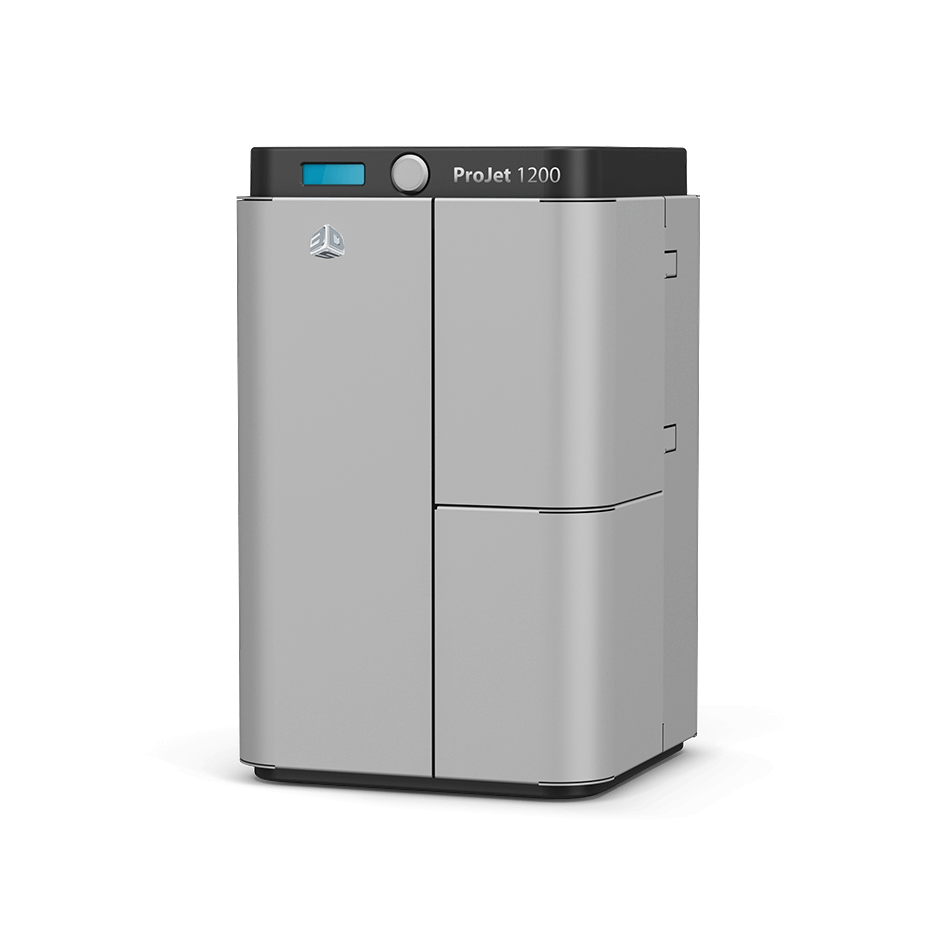 The ProJet 1200 Desktop 3D Printer offers professional grade 3D printing at an affordable price. Using Micro-Stereolithography (Micro-SLA) technology, the ProJet 1200 provides users the resolution, precision and features similar to that of a professional 3D printers at a fraction of the cost. From small mechanical components to objects of complex patters or geometry, the ProJet 1200 is the ideal tool for producing strong, durable prototypes. With the ProJet 1200, parts of exceptional quality can be produced in a matter of minutes rather than hours.
Product Specs and Benefits:
Micro-Stereolithography (SLA) technology
Build Size: 1.69 x 1.69 x 5.90 in. (43 x 27 x 150 mm)
All-in-one desktop 3D printing
Low Total Cost of Ownership (TCO)
30 micron layers and 56 micron resolution
Easy-install cartridges
Simple 3D Sprint™ print client software
Multiple VisiJet FTX material options
Want to Learn More About 3D Printers?